Rainmeter is launched on February 22, 2001
What is Rainmeter?
When it comes to Rainmeter, it is a free and open-source application used for compatible Windows PCs. Hence, this platform enables the users with skins to run on your active desktops. Let's see in-depth regarding the Rainmeter.
Operations and How Setup Rainmeter Under Gaming Mode:
How to Manage:
If you see the Manage window in Rainmeter is the key resource for directing the application and skins. It entails four main tabs:
Skins: Displays with the list of installed and loaded skins. Using this tab, you can start using the view information about skins, and you can also use the settings> control buttons to load/unload/refresh skins.
Layouts: Here, you can use the save and load the existing state of Rainmeter. Here, you may have both Active and inactive skins, followed with skin positions, and other Rainmeter settings.
Game mode: Utilize the unload some or all skins when running a full-screen game, to save Rainmeter CPU and GPU resources while you play.
Settings: Controls high-level Rainmeter settings like interface language and logging.
Manage is accessed in several ways:
Here, you have to Left-Click on the Rainmeter icon in the Windows Notification Area on the taskbar.
You need to Right-Click the Rainmeter icon in the Windows Notification Area under the taskbar and select "Manage".
Make use of the Manage bang as an action in a skin or under the command line as a parameter to Rainmeter.exe.
Now, you need to right-Click any running skin on the desktop and pick "Manage skin".
Buttons used to control Rainmeter:
Refresh all: Try to refresh the complete Rainmeter application, which includes the currently active skins.
Edit settings: Manually manage the settings in Rainmeter.ini using the text editor allied with .ini files.
Open log: Look at the Log tab of the Rainmeter About window.
Create .rmskin package: Package skins(s) under the distribution in the .rmskin format.
How do you use a Rainmeter?
Rainmeter is quite compatible with all Windows 10, 8.1, and 7 OS. Simply, download the open-source tool that is totally free and secured. Just, browse their enormous range of skins until you search for your needs, and download it.
List of the best Rainmeter skins for gamers
Enjoy your gaming effects on your desktop with this skin. It can add an effective source to your desktop including a menu in one of your favorite medieval games, and the large font makes it easy to navigate around. This skin doesn't clog your desktop up with redundant information – it sticks to the fundamentals.
Mass Effect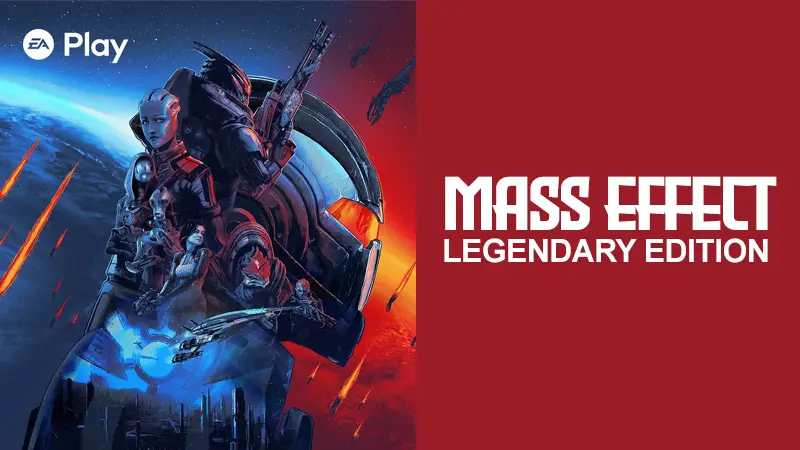 If you are a space lover, you can use this skin and that will be definitely a limitless option. Here, the entities of a desktop are rearranged to show through the windshield of a spaceship, with a spectacular aerial view of Earth.
Using this skin, you can interfere with these options like inserting and removing modules to display various information, together with hard disk information & network statistics.
Spiderman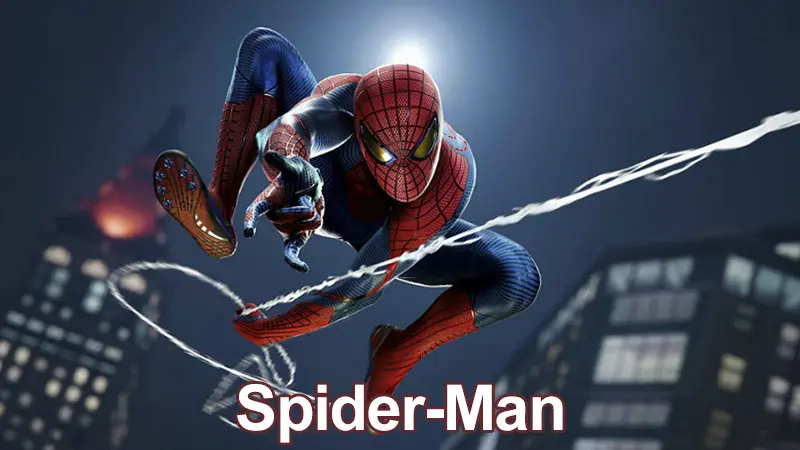 Do the majority of them like Spiderman? Isn't it? This skin is for you guys who have crazy stuff with Spider-Man. Eventually, it comes with an inaugural animation, and you can even choose between two resolutions 1366×766 and 1920×1080.
Furthermore, the wallpaper looks pretty effective and the skin consists of an outstanding minimalistic design. This skin contains time/date, shortcuts, CPU info, RAM details, power buttons, location, weather forecast, drive information, and supportive widgets.
Iron Man Jarvis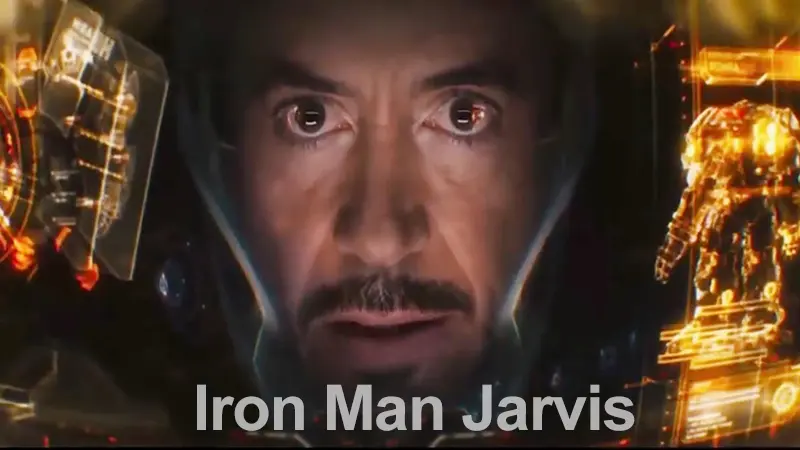 If you are a Marvel fan? here, this skin might match you. Using this skin, you have the option to customize this skin, and you can even add in all of the information you deem essential, all in the design of Mr. Starks J.A.R.V.I.S. Eventually, it supported four different colorways – red, yellow, green, and blue.
Iron Man is a well-known movie and this ultimately supports the popularity of the movie named JARVIS, an AI that roles as Tony Stark's assistant. If you have been inspired by J.A.R.V.I.S and Get this skin like Iron Man, this skin is for you.
Such inspirational Jarvis from the Rainmeter effect can be implemented for Iron Man. This theme is tremendously customizable, and you can even display information like date/time, CPU, RAM, and weather forecast concerning the audio visualizer with varied colors, music control, artwork, and related features that can enhance your access.
Aliens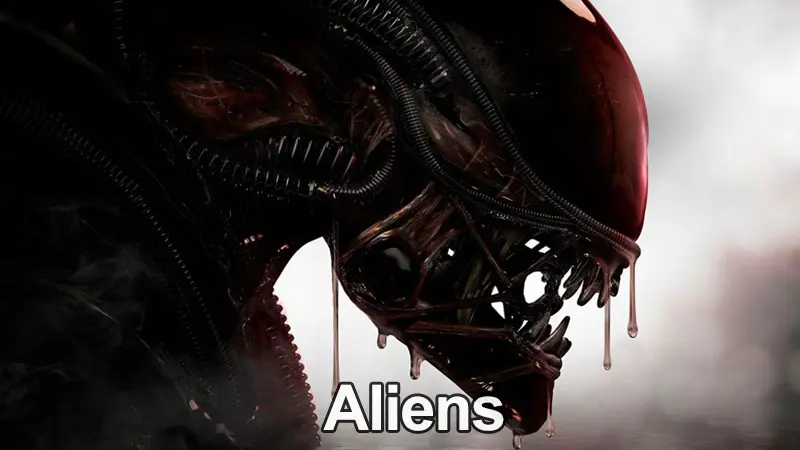 You must definitely try on this skin to experience the fantasy. It supports simple and efficient setup with various customizations. You even can add widgets like Date/time, internet download/upload speeds, RAM details, CPU details, drive details, notepad, and related widgets that are friendly & needy.
Hence, it is best suitable for users who look-up to an elegant and clean theme.
Batman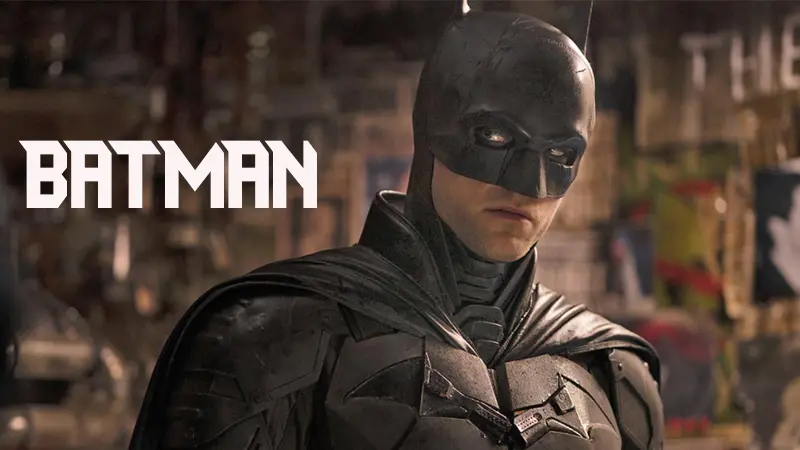 In reference to the name suggests, this skin gives you the best access to the homage to the great DC superhero. Whereas, this is widely used and minimalist skin, using the enabled customization features with a list of slides on the active screen.
The main positive review of this skin is that it can give you the extended opportunity to display wide information for the users to pick at their own convenience.
Avengers Shield OS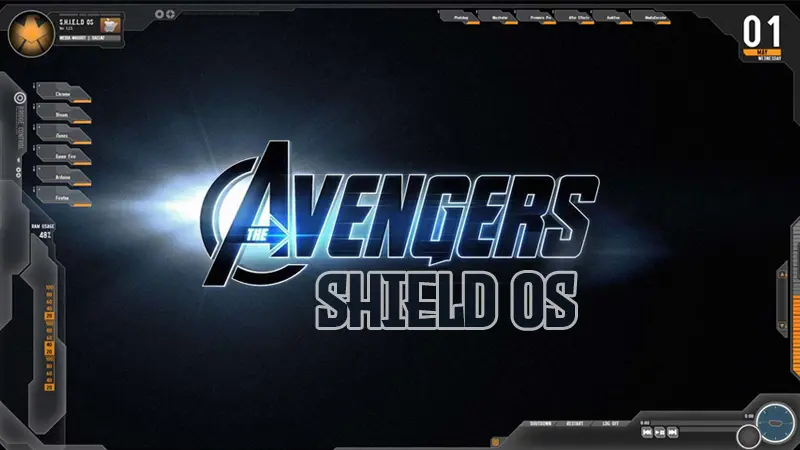 Hope this skin might grab all the crazy user's attention. The name Avengers can bring you a quick screen in front of your eyes on how great-looking the theme might be. It consists of a clock, CPU Usage and monitoring, weather forecast, location, app drawer, connected drives, and many related features to elevate their accessibility standards.
It is available with various Avengers versions that can benefit the user in a wide range. But, the latest version may provide you with more customization with different resolution ranges.
Cyberpunk 2077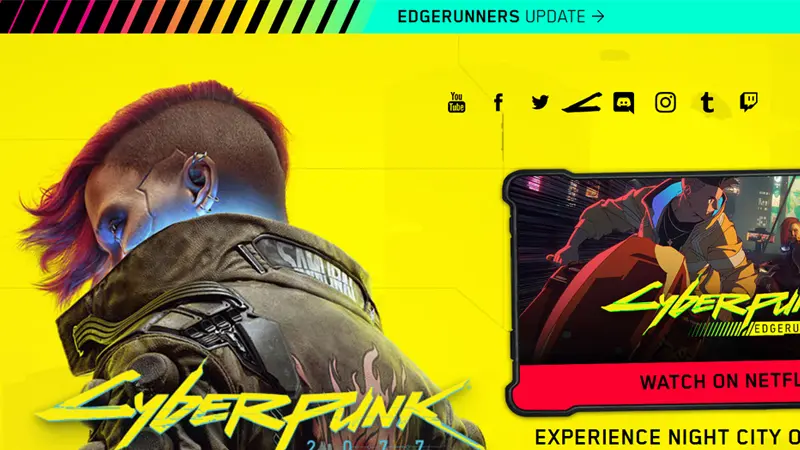 Cyberpunk 2077 is the leading and latest game as per the current stats and if you are expecting this, then this theme must be your favorite.
If your wallpaper is not under your needs, you even have the option to change them using the available different sizes that may include resolution ranges from 1600×900, 1920×1080, 2K, and 4K. The theme features might include my computer, Time/Date, documents, browser, drive info, CPU details, RAM details, System details, Power Info, Network Info, music, and even more such settings. Hence, this theme is highly recommended for gamers.
Monster Hunter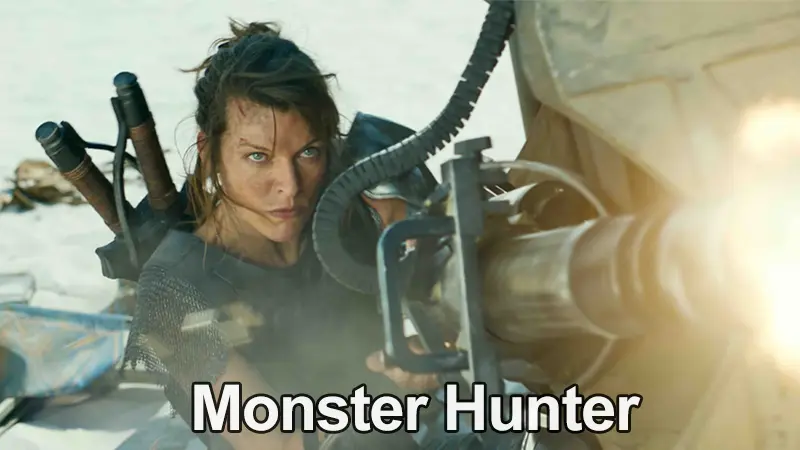 ​​​​​​​This is particularly for gamers who are into mythological games or popular browser games that include Agario.
Whereas, this might be a skin for you" majority of the great features on this skin may include battery percentage showcasing the health bar, timer, as well as a menu that consists of 12 options with customizations.
FAQ's:
How do you manage windows in the rainmeter?
It is the best question that the majority of the users always claim about. Manage window in Rainmeter is the chief means of governing the application & skins.